Small, imperfect steps
Jan 13, 2022
Hello friends and art lovers! I hope you're having a great week. How is your 2022 going, and what kind of focus do you want to have this year? I'm not one for resolutions, but a mantra snuck up on me this year, and it seems to be sticking around: "Small, imperfect steps in the right direction." That's it! Pretty simple, but it's been so powerful. I sat down and thought about where I'd like to head this year. I identified four main areas I'd like to focus on. When I'm overwhelmed by a task, this mantra has been popping up in my head, reminding me to take any small step in the right direction, no matter how imperfect it is. It's helping me feel less stressed by large goals, and it's keeping me on track and much more consistent when it comes to things like my art business, my health, organizing our home, etc. At the end of the day, I can ask myself, "Did I take at least one small, imperfect step in each of these four areas?" If the answer is yes for three out of the four, I'm calling it a big win. It's helping me be gentle with myself while still achieving goals at my own pace. No idea where this mantra came from, but there it is! I'd love to hear about your focus and direction for the year. Please let me know in the comments.
Also, while you're here, I'm going to give you a look at my latest series, called Seaside Escape. In life and in art, I'm attracted to simplicity these days. If you're here, I'm guessing you like the calm and simplicity of spending time in nature, too. Enjoy!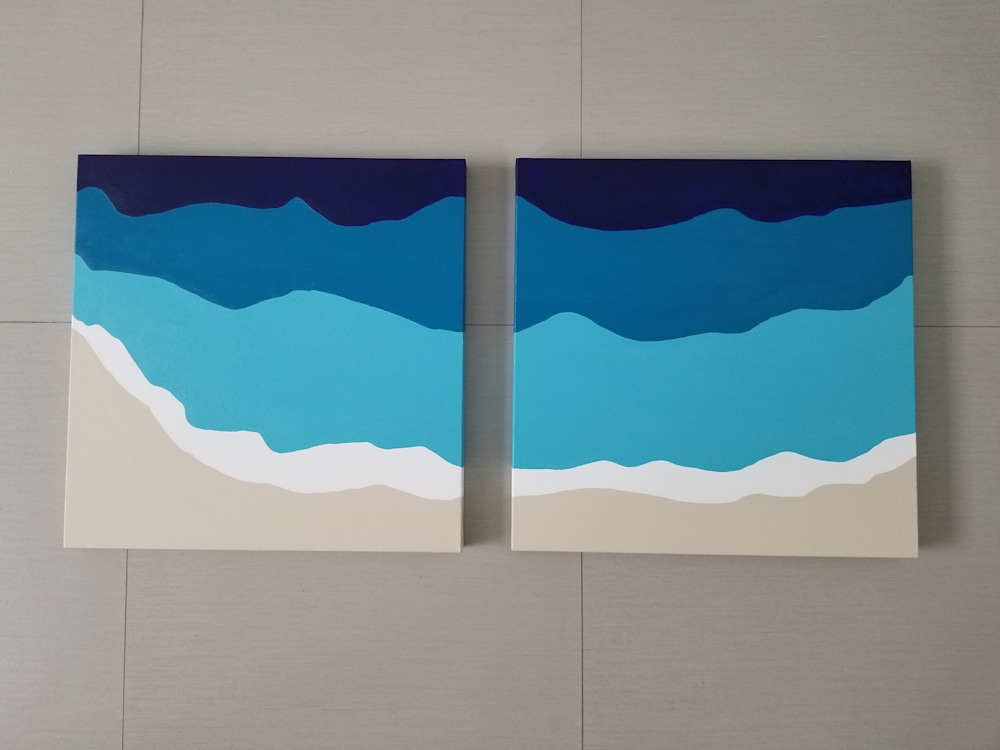 I'm wishing you all the best for 2022. May you find some space to breathe and some moments of joy and tranquility in each day. May you find the difficult moments as interesting and valuable as the joyful ones, even if they are less pleasant. May you be gentle with yourself and those around you. More than anything, I'm hoping you find the opportunity to make the world around you a better place for you and for others.
-Laura