Spotlight on Frank Lloyd Wright
Feb 23, 2022
Hi everyone! I hope you are having a good week so far. I just returned from a long weekend in Chicago, and it was wonderful. We visited the Art Institute of Chicago, which is one of the very best art museums in the world. It was so delightful, and it really nourished my inner art history geek. It reminded me of my days in classrooms and museums while studying for my History of Art degree many years ago. I thought it would be fun and informative to spotlight some of my favorite artists and architects here on my blog. Honestly, if I had unlimited time and money, I would take an art history course at a local university every semester for the rest of my life. Art brings me so much joy.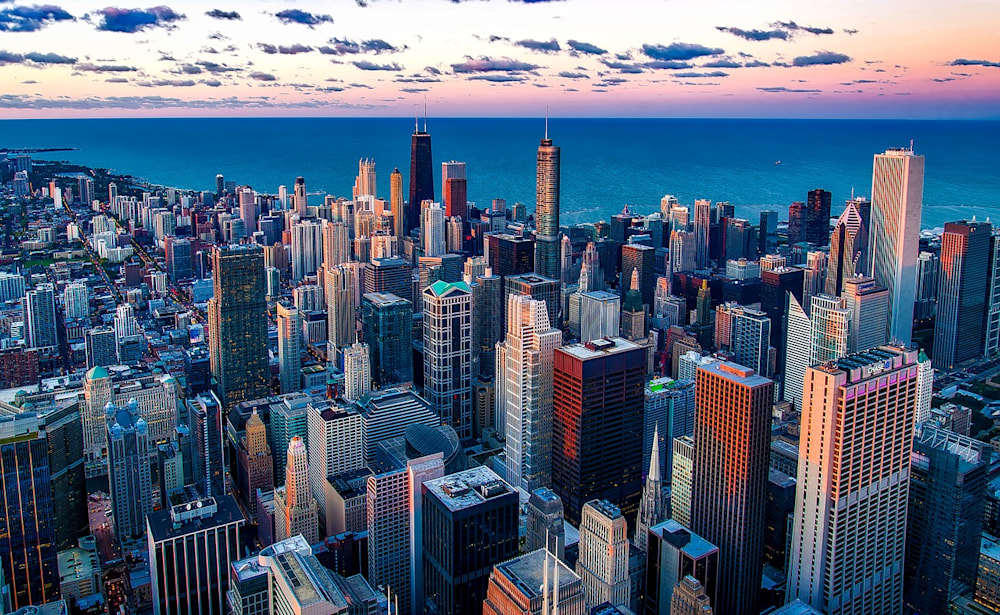 Anyway, on to Frank Lloyd Wright ... He was an American architect who lived from 1867-1959 and whose work has fascinated me since childhood. While at the art institute this weekend, a stained glass window that he designed caught my eye, and it was immediately recognizable as his. I thought back to my first visit to a home designed by Frank Lloyd Wright, the Meyer May House in Grand Rapids, Michigan. I remember walking through the home, marveling at all of the unique features, and imagining myself living there. Over the years, I visited many more buildings designed by Wright, always marveling at the simplicity and attention to detail in his work. From the clean lines, to the stained glass windows and patterns in concrete blocks, walking through a Wright building is a delicious experience.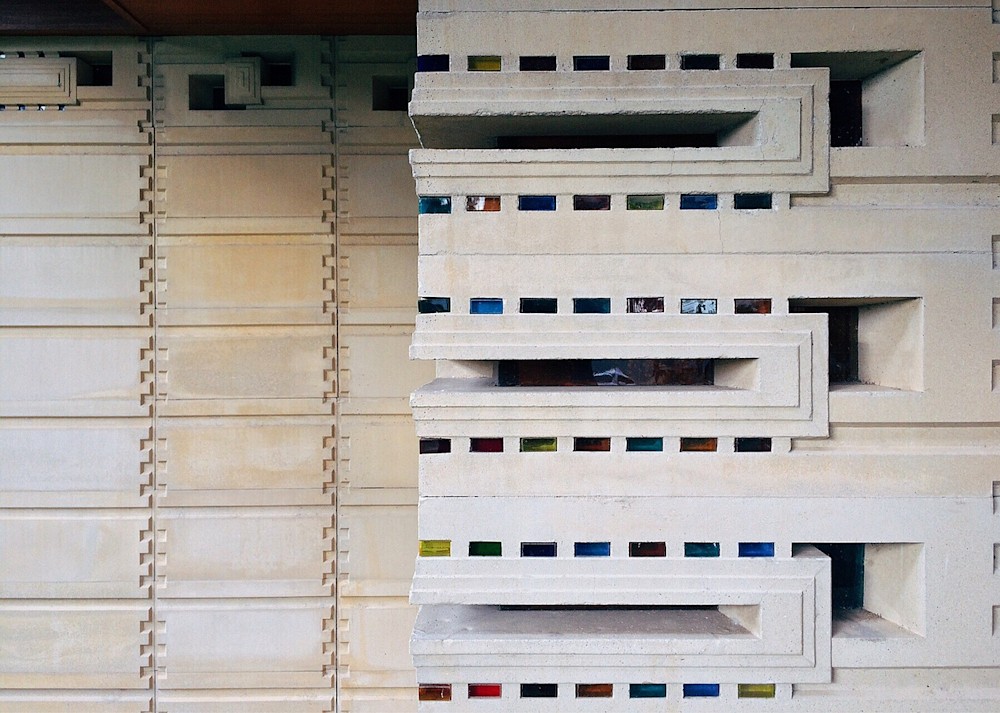 Frank Lloyd Wright started his career in Chicago. There, he worked for the famous Chicago School architect, Louis Sullivan, whose motto was "form follows function." Wright eventually built his own home and studio in Oak Park, Illinois. He immediately departed from the popular Victorian style, which he saw as overly ornate, and created his own style of architecture. He designed several homes in Oak Park, and if you ever get a chance to visit the city, you can enjoy some wonderful tours, including the Frank Lloyd Wright Home and Studio. With his new style, Wright was aiming for organic harmony with the land. He achieved this with the natural colors and building materials he chose as well as the long, horizontal lines that blended in with the Illinois prairie. Now that I think of it, I believe my love for his horizontal lines may have stuck with me over the years and influenced much of my current work, such as Horizon, Contemplation, and Approaching Tempest. In any case, it wasn't long before Wright developed his Prairie House style that was far ahead of its time and is still so recognizable today. It was based on his idea of organic architecture, which meant that his homes blended with the land around them. They include open floor plans with large fireplaces in the main living area and large ribbons of windows with stained glass designs that let in more light and nature than the many smaller windows in earlier homes. The most famous example of this style is his masterpiece, Fallingwater, which he designed in 1935 for the Edgar Kaufmann family. He surprised the family by designing the home to sit directly over the waterfalls on their property, rather than across from them where the residents would have the best view of the falls. As a result, the home blends with the falls and they can be felt and heard throughout the home. Fallingwater is in Mill Run, Pennsylvania, and is open for tours. A tour of the home is well worth the trip.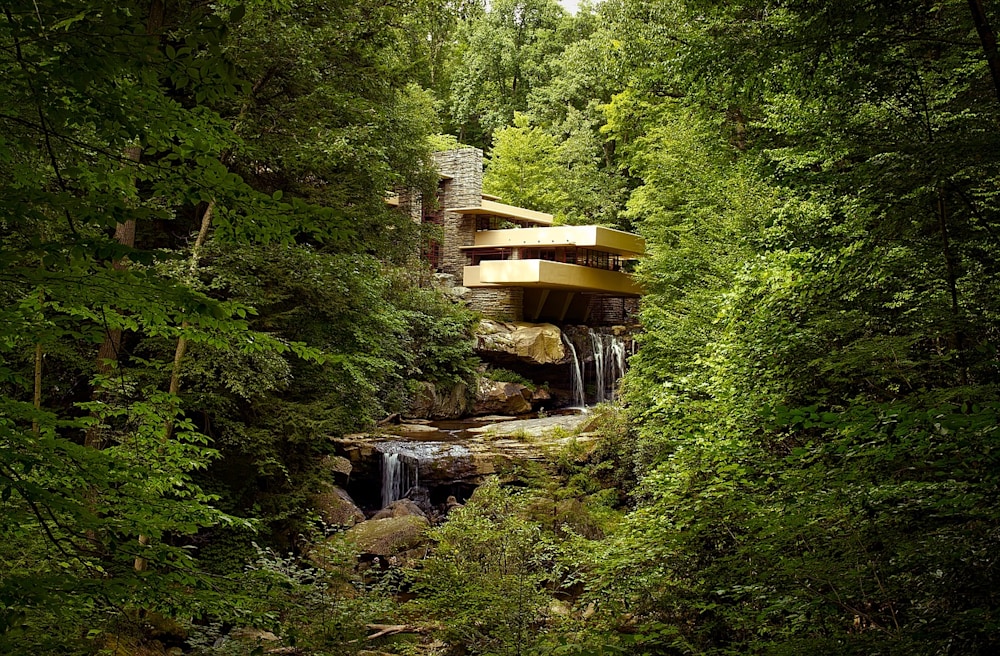 Wright's designs were always beautiful and sometimes impractical. The homeowners who worked with him have many interesting stories to tell about the experience. I had the privilege to interview several people who built homes designed by Wright in Southwest Michigan in the late 1940s and early 1950s. These homes were all built in his Usonian Style, which were smaller homes he designed for practical, modern living at an affordable price. They were concrete block homes, and most of the homeowners made their own concrete blocks to Wright's specifications and many did much of the construction work themselves. Mrs. Christine Weisblatt told me a delightful story of visiting Wright at his second home and studio, Taliesin, in Wisconsin. She said, "I remember when ... he took the plan and unrolled it on the drawing bench and said, 'Well, now, that looks like shelter, doesn't it?'" Another homeowner, Mrs. Dorothy Eppstein, looked back on the experience with good humor and much insight into what it was actually like to build a Wright home and adjust to living in it. She said building the home was a lot of fun, and she also spoke about impracticalities such as how the large fireplace wasn't safe for their small children. The corner of the fireplace grate sticks out and the family usually kept a chair over the corner so that the toddlers wouldn't fall and crack their heads on it. "Frank Lloyd Wright never thinks about things like that," said Mrs. Eppstein. When homeowners Eric and Ann Brown got tired of waiting for the working drawings that would allow them to begin construction of their home, they put their kids in the car and drove to Taliesin. They weren't sure if this move would infuriate Wright or not, but over dinner they found they had many common interests with Mrs. Wright and she invited them to stay until Mr. Wright finished their plans. They stayed one week, and their home took them a year and a half to build. Another homeowner, Mrs. Helen McCartney told me that she did not want to build any house if she couldn't have a Wright house. The home was so unusual at the time with features like interior concrete block walls that her friends would often ask her questions like, "When are you going to wallpaper?"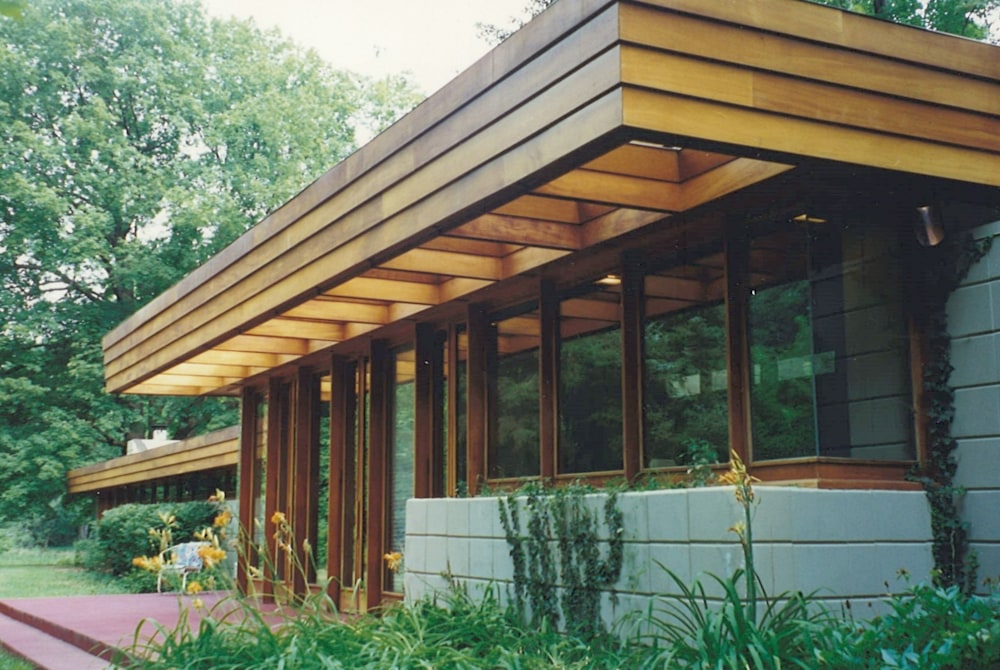 The Eric and Pat Pratt Home, 1950. Photo by Laura McKenzie
Many artists, such as Salvador Dali, live lives that are nearly as interesting as their art. Frank Lloyd Wright was one of those artists. A visionary ahead of his time, he received much praise and criticism. His unusual spiral design for the Solomon R. Guggenheim Museum in New York City was certainly not appreciated by everyone when it was built in the 1950s. As for me, I loved visiting the museum because the art is displayed along a long, spiral ramp and I wasn't in danger of missing any rooms! Although there is much more to say about Frank Lloyd Wright, I think we'll stop here for today. If art history fills your soul like it does mine, I hope you'll do further research to learn more about this brilliant architect.
-Laura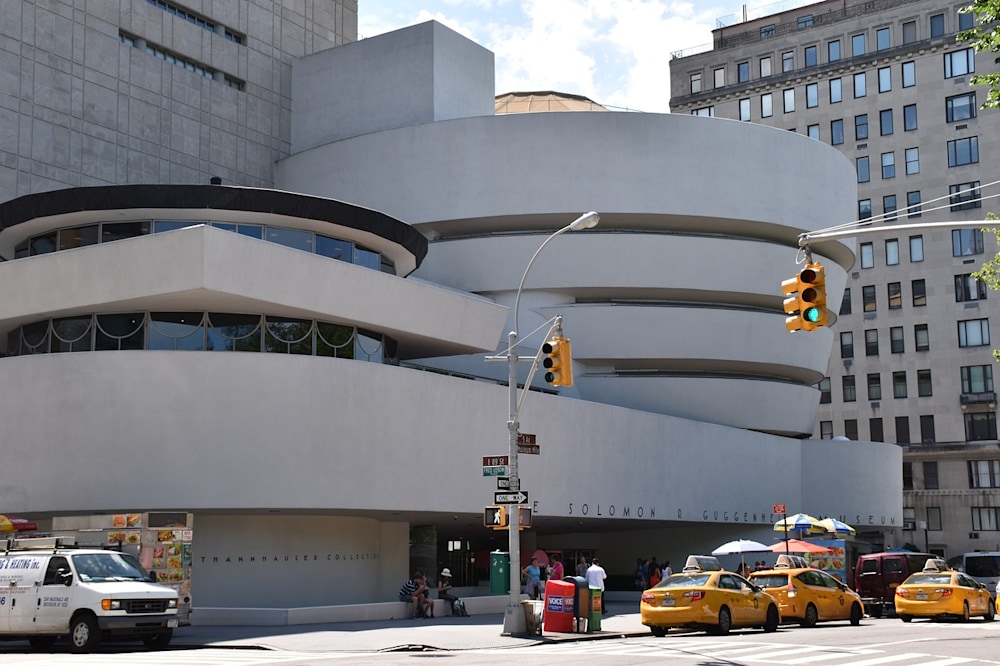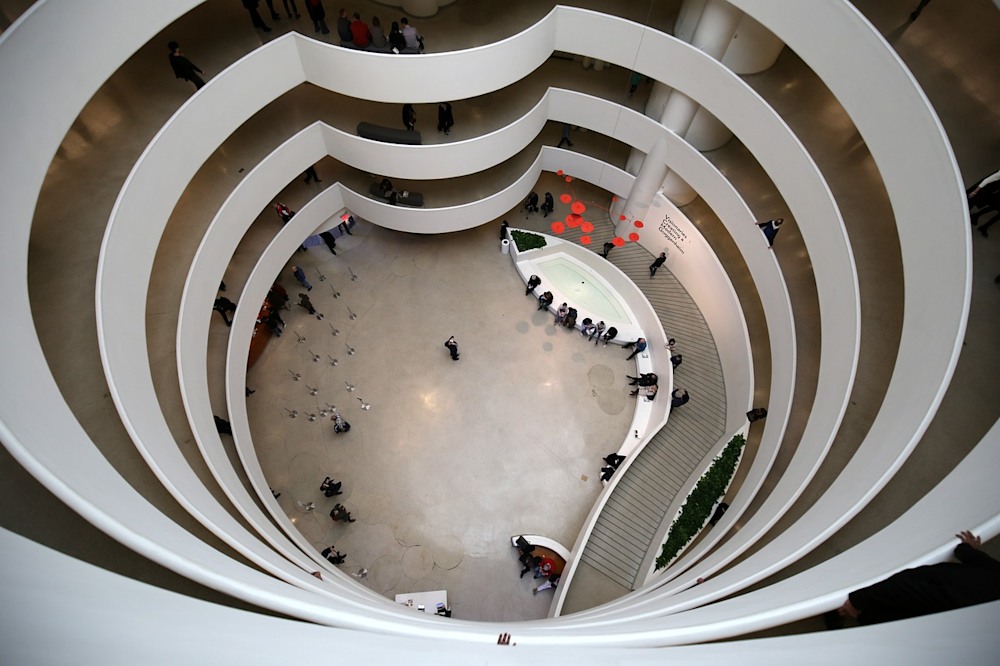 *All images from pixabay.com unless otherwise noted.